A special learning atmosphere
Colorful, light and bright: the Ludwig-Börne-Schule school in Frankfurt creates an inviting learning environment for teachers and students with a cleverly thought-out design concept.
Ludwig-Börne-Schule in Frankfurt houses two types of secondary schools for 400 students across 36 classes. The merging of the two schools meant that an extension was required to offer classrooms, specialist subject rooms, a school library and a canteen complete with teaching kitchen.
Darmstadt-based architecture firm Dierks Blume Nasedy (dbn) took on the building's planning and integrated the existing building into their new design. dbn specializes in energetic construction and places great importance on the aesthetic linking of building technology and architecture. The architects applied this ideology to their plan for the school complex. The school building was planned and realized as a passive building.
The architects retained parts of the original four-story building from the sixties, integrating it into their new design. The outside was based on the surrounding buildings: the narrow, full-length windows pay homage to the neighboring Gründerzeit-era buildings. The team opted for a natural stone façade in sandy limestone. They positioned the drainage level behind the façade to avoid staining from rainwater. This façade design guarantees a high-quality look and minimal maintenance in one.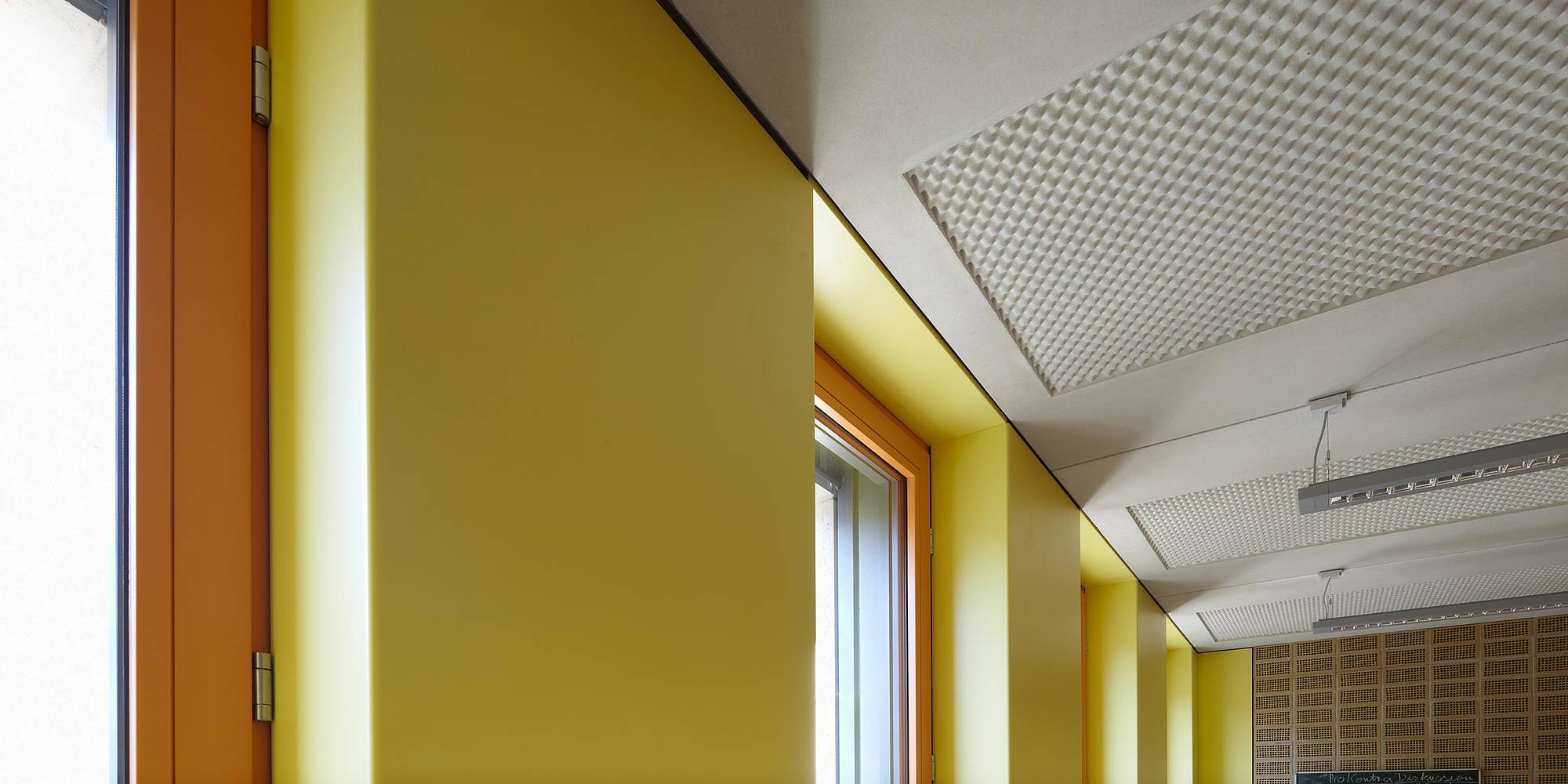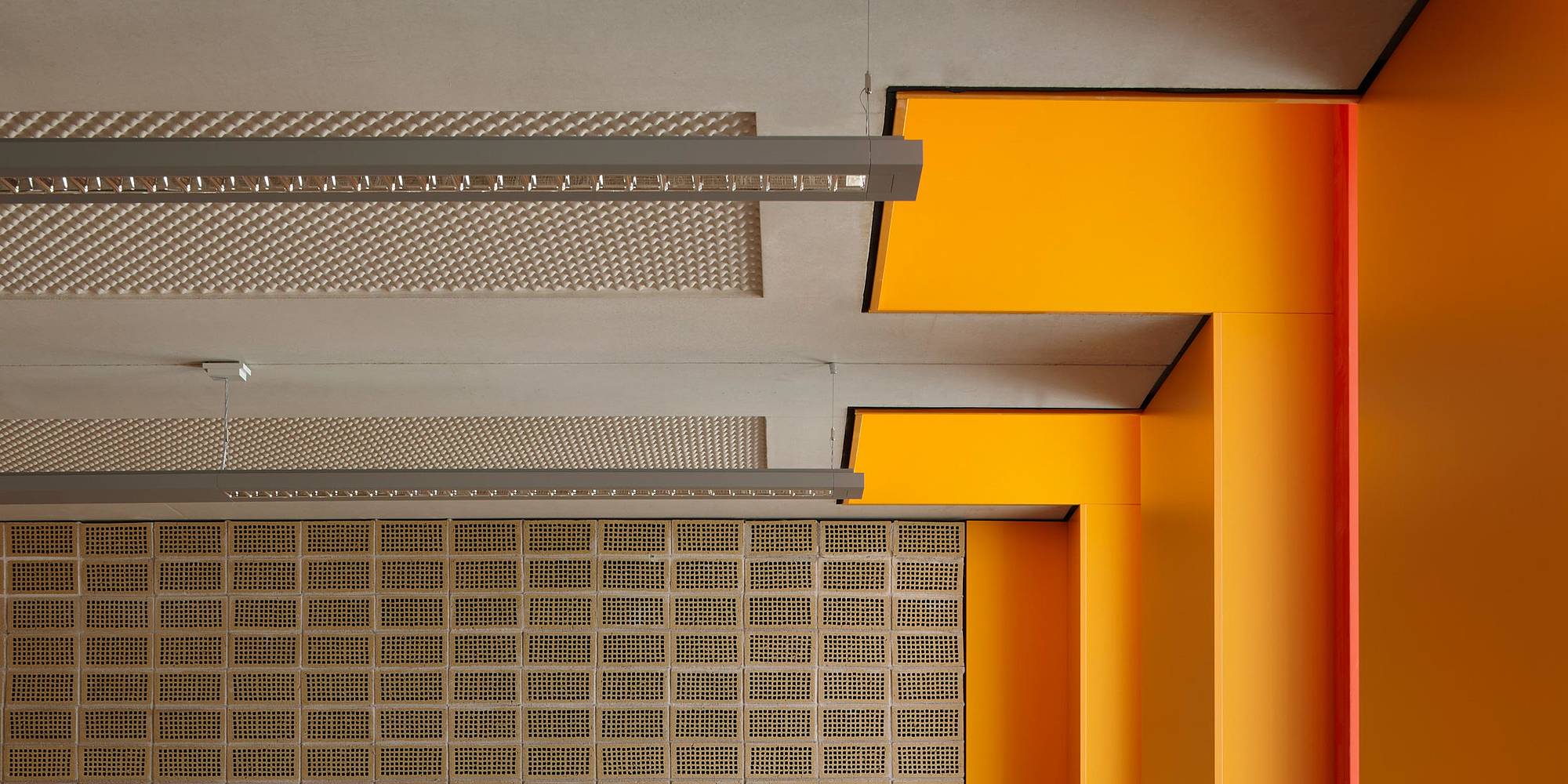 The team carried on this energy efficiency and sustainability indoors: "durable industrial flooring, exposed concrete and solid acoustic brick walls give a high-end look to the interior through material solidarity," say the architects. Swiss color artist Jörg Niederberger took over the color design. Bright green and orange lead from the foyer through stairwells and corridors and are also found on classroom walls. They provide a fresh contrast to the natural materials, while both have enough space to make an impact.
The kicker is the ceiling treatment in each classroom. As poor air and heat circulation in classrooms makes for tired learners, the architects opted for a special texture for improved heat exchange. The look is reminiscent of an egg carton, a structure often used for acoustic purposes. The texture was realized with the help of RECKLI UNIQUE formliners, molds custom-produced to the client's specifications and to reflect a project's particular needs.
The concrete elements for the detailed ceilings with textured underbellies were produced in advance at a pre-fab plant. Here, the formliners were positioned in the molds before the concrete was poured and removed from the elements once dry. Thanks to their elastic nature, the formliners can be used again and again, guaranteeing the detailed transfer of even the finest details without damaging edges and corners.
Project: Ludwig-Börne-Schule, 2011
Location: Frankfurt am Main, Germany
Designer: dbn Architekten
Concrete Design: RECKLI UNIQUE
Photos: www.lumenphoto.de