Holiday in a modern chalet
The new Radisson Blu hotel has become an architectural landmark in the Swiss town of Andermatt. Natural materials and nature-inspired designs interpret the traditional ski chalet in a contemporary way.
It snowed just in time for the opening of the Radisson Blu Andermatt in 2019: the perfect backdrop for the hotel's first guests in this popular Swiss winter sports region.
Rustic chalets and hotels are popular for winter holidays, as they give winter sports fans a quaint ambiance. Swiss firm G&A Architekten consciously used Alpine hotel architecture as their orientation in designing the building, and created two buildings arranged facing each other to form a V. They are connected at the narrowest point by a cross-link containing a lobby and reception. "High, relatively simply designed forms with wide brimmed rooves form the main characteristics of both buildings with high, distinct stone bases beneath wooden façades," say the architects of their design.
The highest of the two buildings features traditional natural stone cladding over the first three floors before the façade gives way to wood. For the elongated hotel building, G&A Architekten chose a modern interpretation and implemented the base as a concrete façade. The prefabricated concrete elements were given a texture and the concrete was colored to resemble the natural stone base.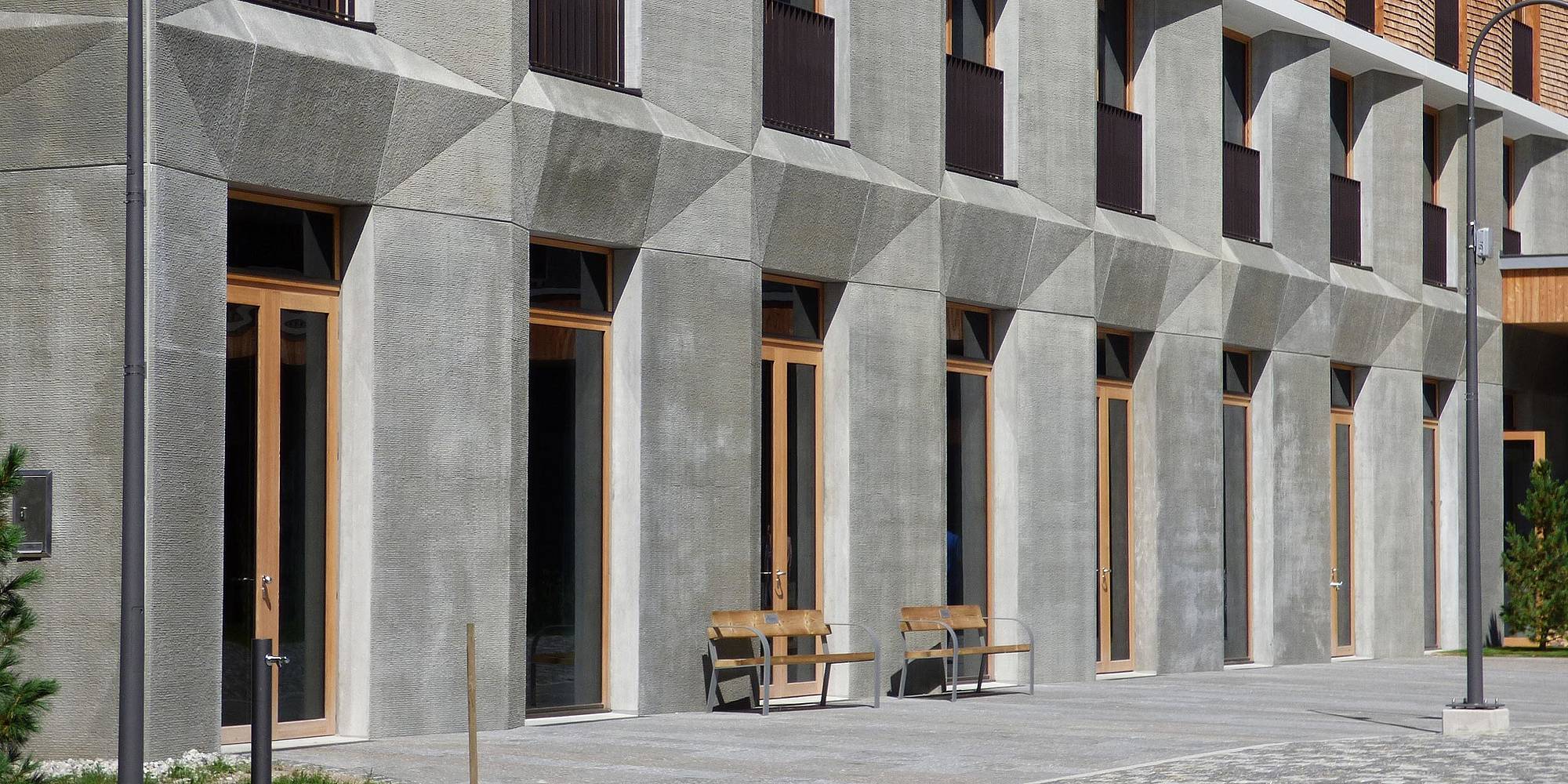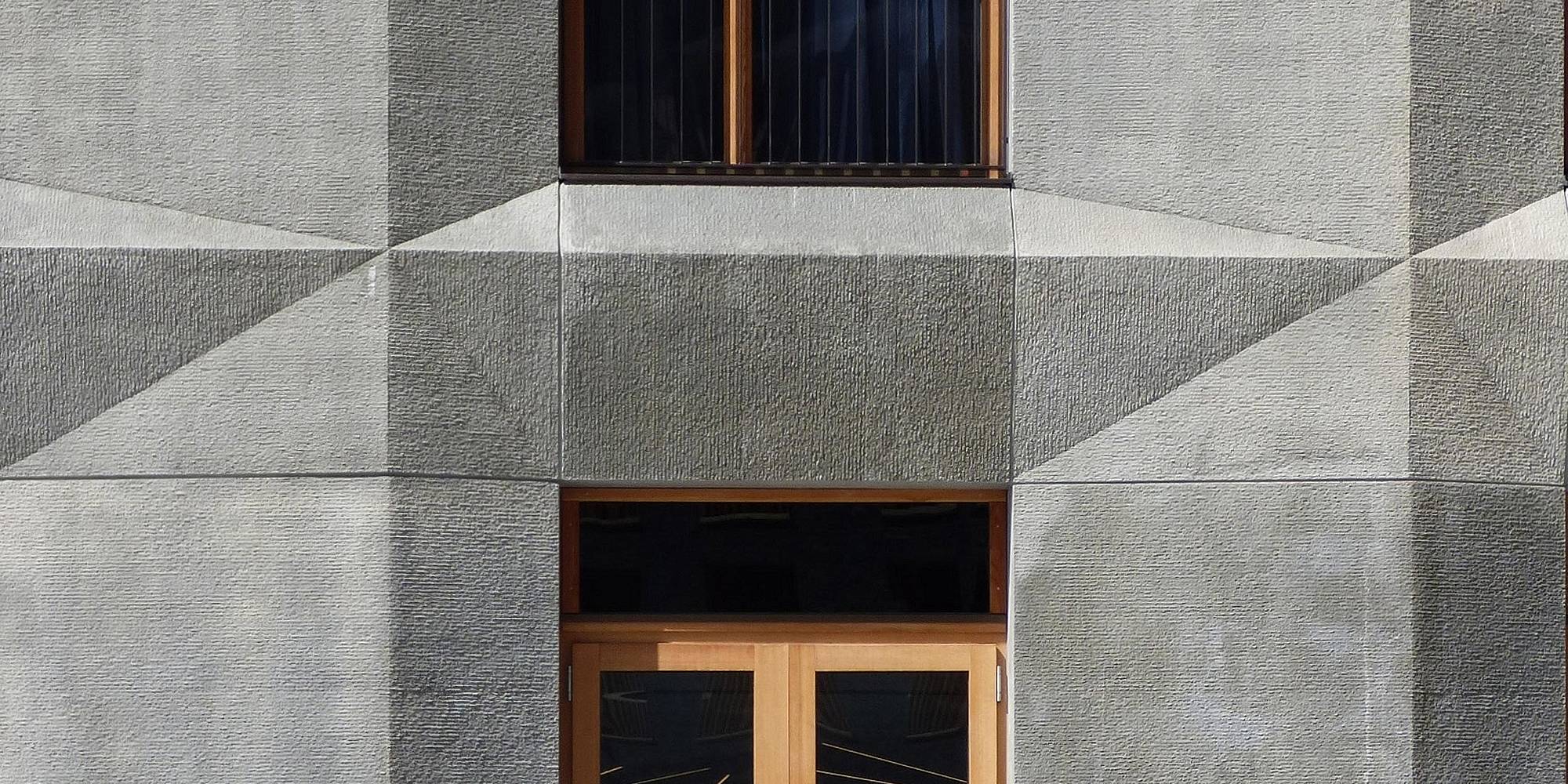 The textured concrete elements were produced by Swiss precast plant BEFAG. The experts ordered four elastic textured formliners from RECKLI. The chosen texture is a motif from RECKLI's SELECT series, which compiles more than 200 designs from wood and stone textures to fantasy motifs. The architects opted for 2/108 B Indus, a vertical ribbed texture with a chunky fracture pattern. The team decided to use the texture horizontally rather than vertically. The formliners required no changes to do so: the experts at the plant simply had to ensure that the formliner was arranged correctly to ensure consistency in the direction of the fracture pattern.
BEFAG glued the elastic formliners to the form with formliner adhesive and then poured the concrete. Once dried, the concrete elements were easy to remove from the formliners. The prefabricated concrete elements were transported to the construction site, where they were then installed. The natural stone-effect concrete base gives way to a wooden façade, mirroring the neighboring building. "Keeping to a few, solid shapes and raw materials allows the guest to take part in primeval, sometimes radiantly beautiful but also raw, inhospitable and windy nature," say the architects. A special building for a special landscape.
Project: Radisson Blu Hotel
Location: Andermatt, Switzerland
Architect: G&A Architekten
Concrete Design: RECKLI SELECT 2/108 B Indus