The school "Auf der Bult" in Hanover
A curtain wall in drape-textured concrete envelops the Förderzentrum support center at the Schule auf der Bult in Hannover.
The center for emotional and social development was constructed on the "Auf der Bult" school campus in Hanover in 2019. The new building features three floors and lots of glass to bring light into the structure's interior.
Built to plans by architects Ahrens & Grabenhorst, the result is a building with a friendly learning environment inside with glazed staircases, an interwoven room structure and views of greenery to ensure a pleasant learning environment for groups and individual students alike.
The architects planned the façade as a curtain wall and opted for a textured exposed concrete surface. The design involved a textured formliner from the RECKLI SELECT series: the 2/241 Hawaii texture turned 1,200 square meters of concrete into a curtain with gentle waves, wrapped around the building. To protect the concrete from the weather and vandalism, it was treated with a surface protector as well as graffiti protection.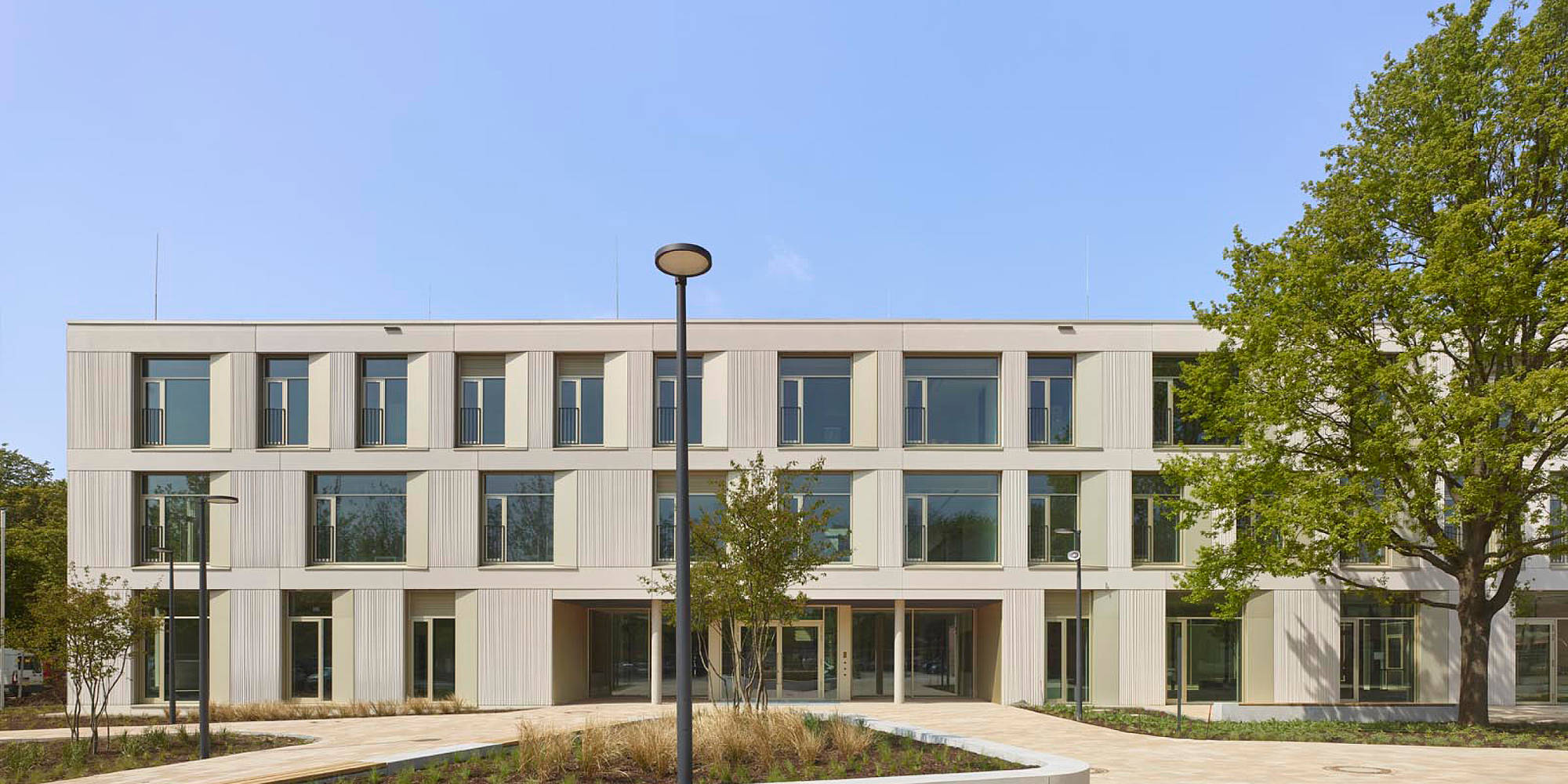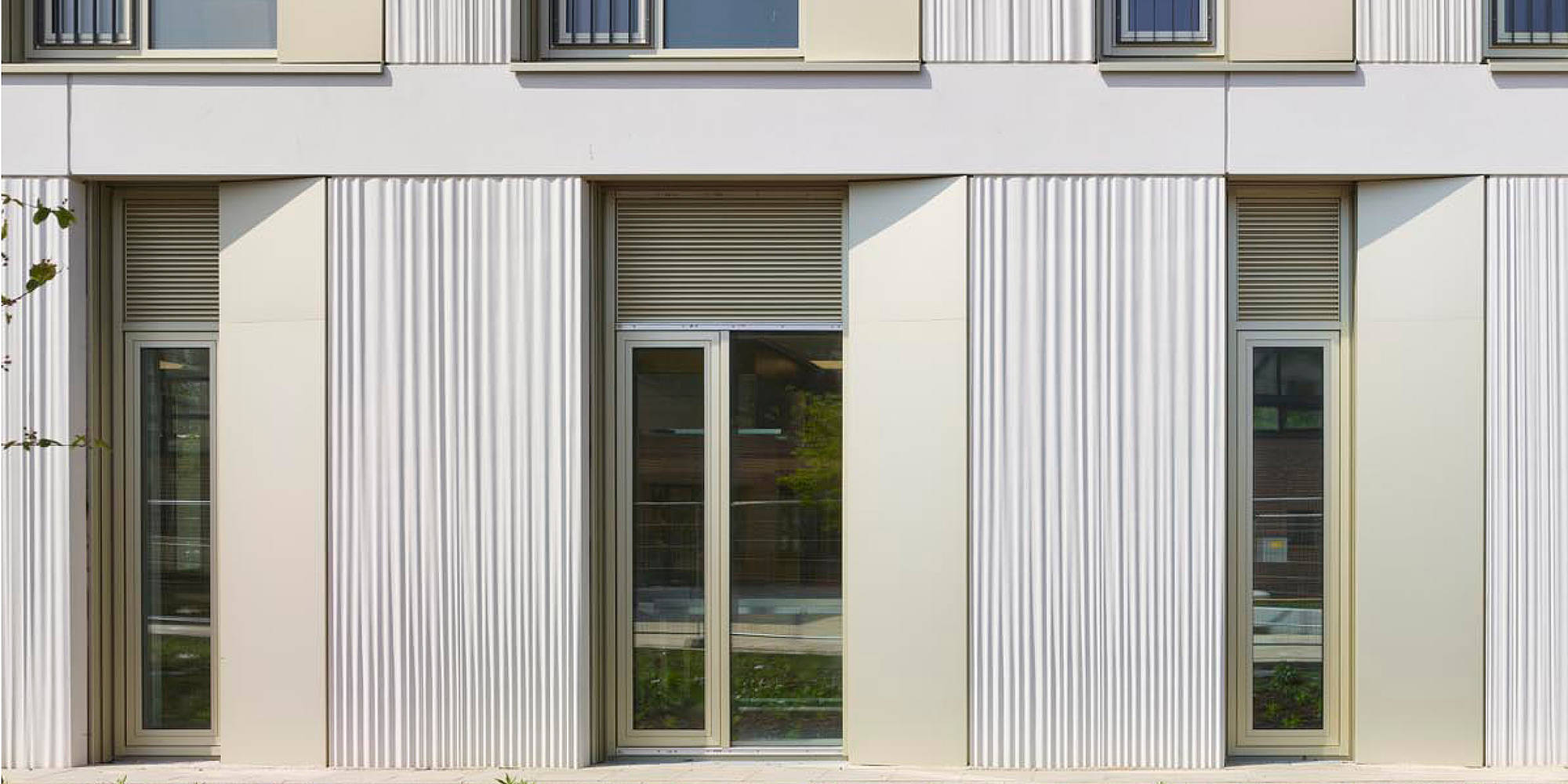 Project: Förderzentrum, Schule auf der Bult
Location: Hanover
Architect: Ahrens & Grabenhorst
Concrete design: RECKLI SELECT 2/241 Hawaii
Photos: Roland Halbe