Fuchun Bus Cafe, Hangzhou
Two buses in a building – no, not the result of an accident, but a design that's sure to turn heads. The look of the Fuchun Bus Cafe in Hangzhou is complemented by a façade made by RECKLI.
The architects at The Design Institute of Landscape and Architecture China Academy of Arts realize projects in their native province of Hangzhou in China. In 2018, they designed Boat Rooms on the Fuchun River: wooden boat-shaped buildings embedded in green on the riverbed. In July of this year, the architects completed another unusual design: the Fuchun Bus Cafe.
Two former public buses form part of the façade and the building, which is entered through one of the buses on the ground floor. For the façade around the two buses, the architects originally planned natural stone but ended up opting for the less complicated option of textured formliners. The 2/156 Steinwald texture from the RECKLI SELECT series applied the desired natural stone look onto the façade.
Two formliners of 7.5 square meters, and 4.8 square meters of formliner surface area were delivered to the local CCCC Junpu precast plant. Here, formliners were used to pour precast concrete elements in C35 concrete, which were then installed onto the building's steel construction. In total, 69 precast elements were created with 250 square meters of textured exposed concrete. The exposed concrete surface was then sealed with RECKLI OS-D to protect it from the elements.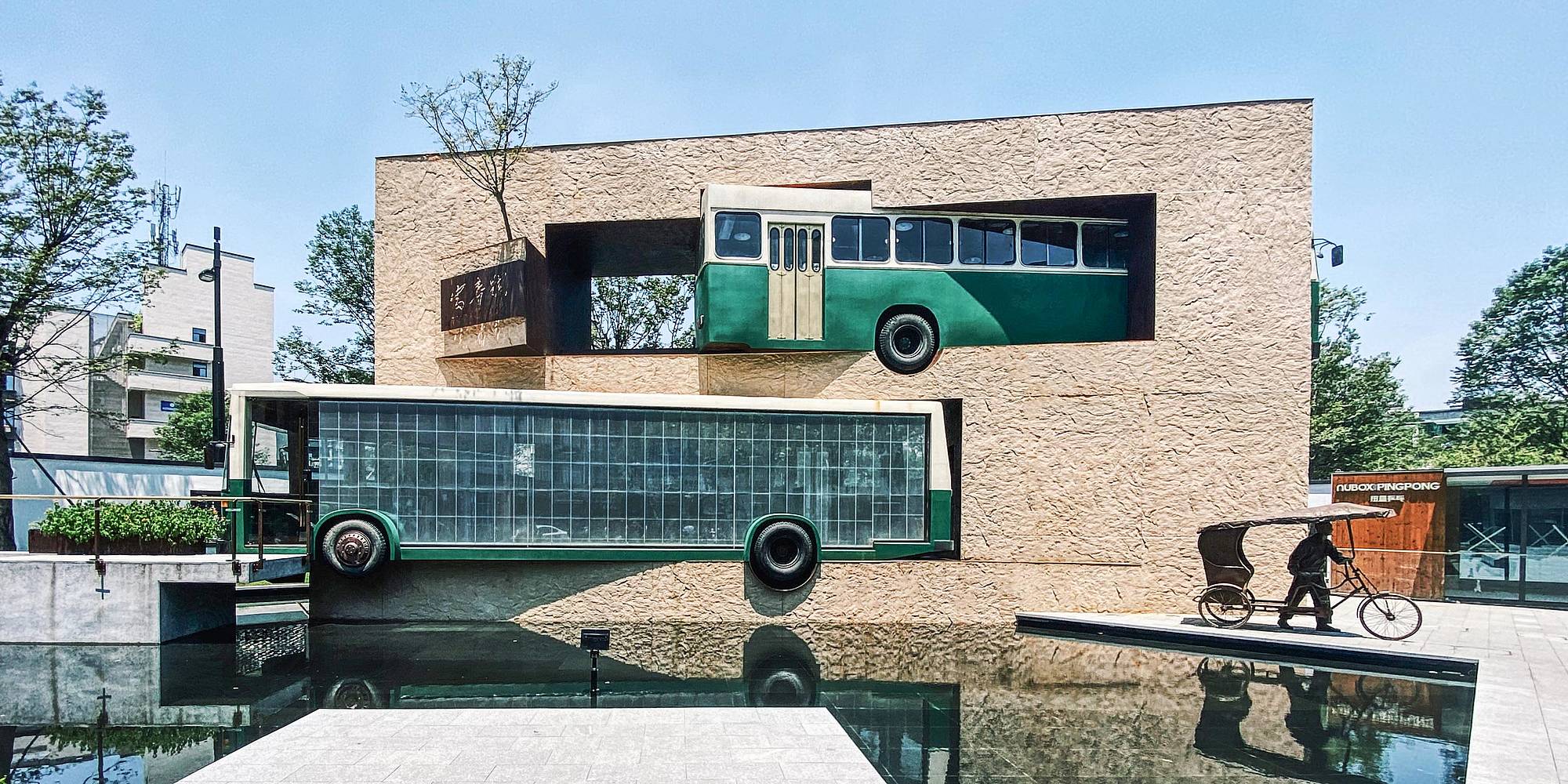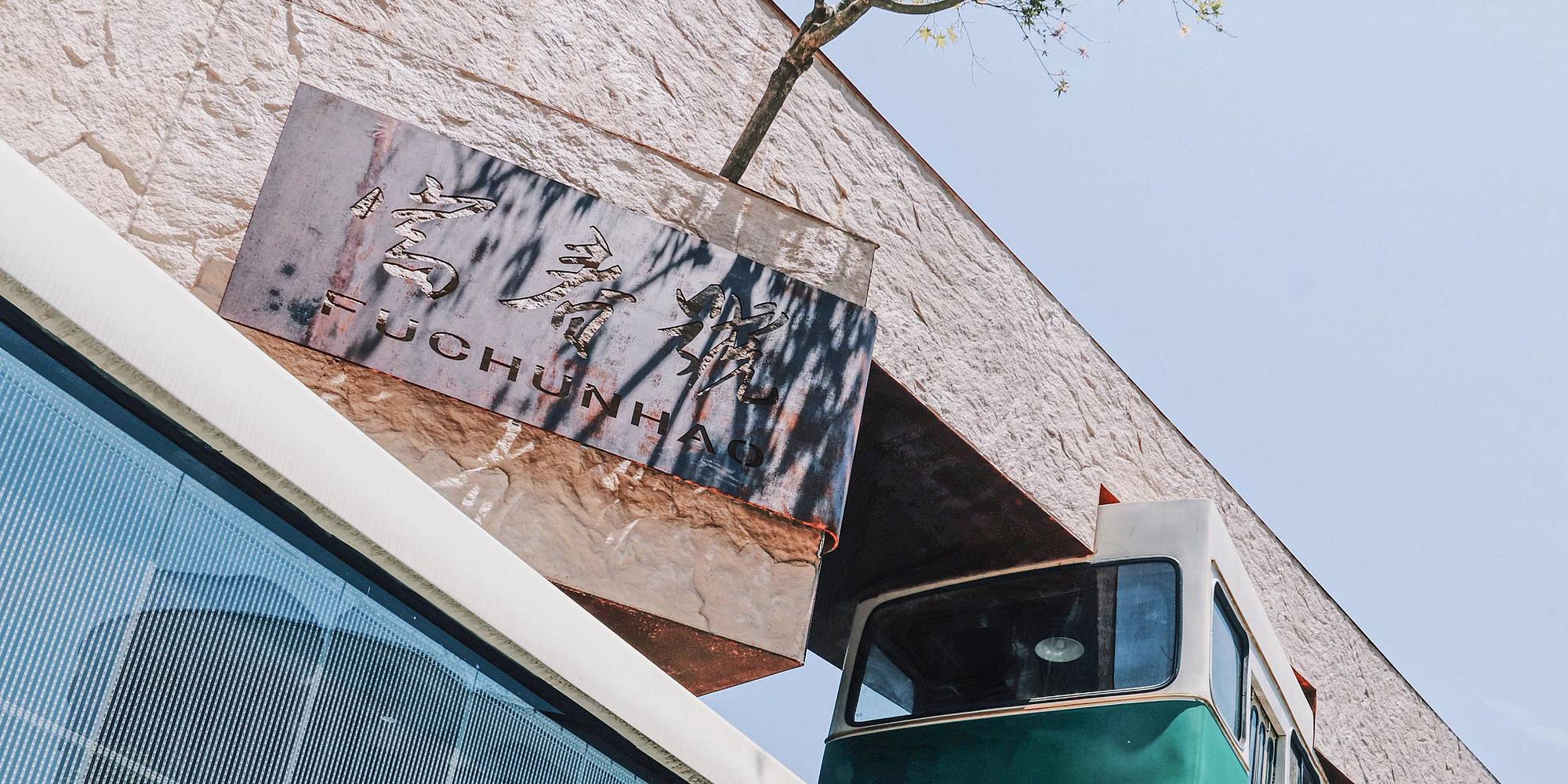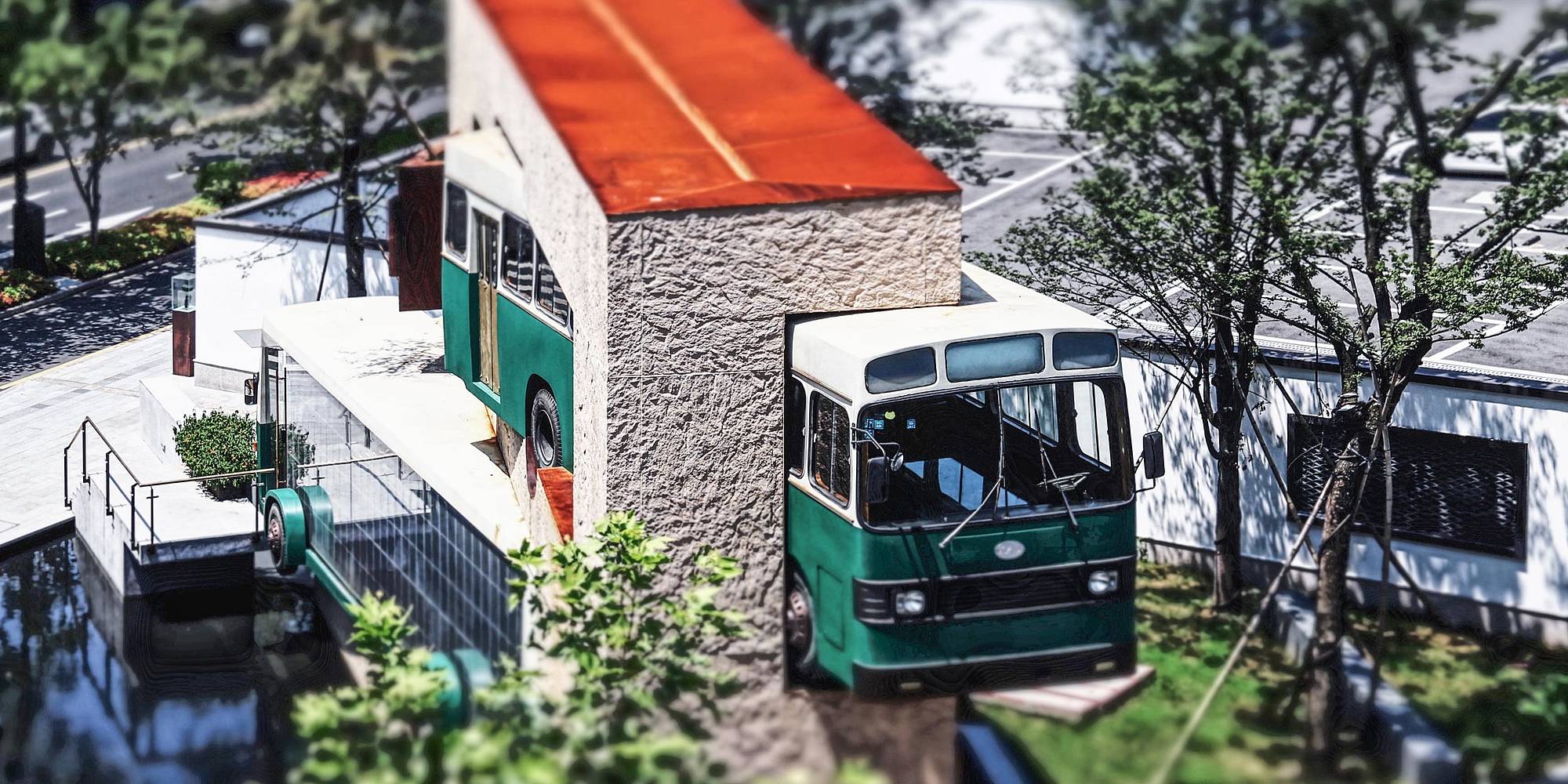 Project: Fuchun Bus Cafe
Location: Hangzhou, Zhejiang Province, China
Architect: The Design Institute of Landscape and Architecture China, Academy of Art
Concrete Design: RECKLI SELECT 2/156 Steinwald, RECKLI OS-D surface treatment